The first major coaching move that isn't Bobby Petrino has been made. FOX Sports is reporting that Baltimore Ravens head coach Brian Billick has been fired after one of the worst seasons in franchise history. This comes a couple of weeks after Billick assured himself he would be safe as far as his job goes. Here is what Jay Glazer is reporting:
The team fired their head coach Monday, FOXSports.com has learned, capping an extremely disappointing season.
This comes one day after FOX Sports reported that the players and other employees informed team owner Steve Biscotti that Billick had completely lost the locker room and could not win them back.
Billick was hired as an offensive guru but during his tenure it was his defenses that won for the Ravens, especially their Super Bowl title. Over time Billick was unable to get his QBs to star and his offenses stalled year in and year out.
Earlier this year he proclaimed that he had been given the vote of confidence from Biscotti but that was never confirmed and was obviously not true.
This is definitely the right move if you are Baltimore. I am quite sure that the loss to Miami and the loss to New England did the trick.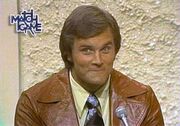 The next step for Baltimore is who will be their next head coach? I'm stumped as far as who they would want to hire, but this is a move that had to be made. I'll try and get more detail into this piece. But as a breaking report, Brian Billick has been fired after a 5-11 season.

Update: ESPN has confirmed this report, as well as the Baltimore Sun and Sportsline.com
Update #2: How about this? The entire staff has been fired now.
Ad blocker interference detected!
Wikia is a free-to-use site that makes money from advertising. We have a modified experience for viewers using ad blockers

Wikia is not accessible if you've made further modifications. Remove the custom ad blocker rule(s) and the page will load as expected.