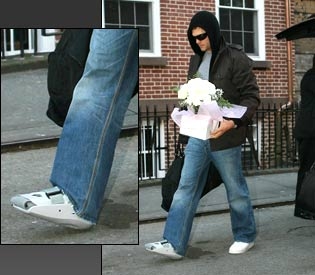 Phoenix , AZ -- As if a boot and a limp weren't enough, Tom Brady has now found his way onto the New England injury report for Super Bowl XLII.
The worst part is that Coach Belichick listed Brady as probable with a shoulder injury, as if the ankle sprain wasn't enough. Perhaps Plaxico Burress really did know something after all…
Judging by past history on the injury report, Tom Brady has fought through recurrent shoulder injuries before, but now he'll really need to suck it up and endure this nagging injury for the big game. It will truly take a warrior's effort for Tom to get on the field being so banged up, but the Giants probably don't need to start simulating Matt Cassel in practice until more information on this shoulder problem is released.
Ad blocker interference detected!
Wikia is a free-to-use site that makes money from advertising. We have a modified experience for viewers using ad blockers

Wikia is not accessible if you've made further modifications. Remove the custom ad blocker rule(s) and the page will load as expected.