Bill Raftery is Creepy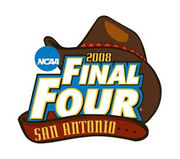 Too.....many...visions of.....Raftery.....naked!!!!!! I can't do this!!!
Free Throws A Problem For Everyone
You can't convince me otherwise, Joe Alexander is the main GOAT. An 83 percent free throw shooter, misses 2 in a row, including the potential game winner in regulation against Xavier. After he fouled out, West Virginia missed 4 more free throws, and they happened to lose 79-75....alright for the retarded math challenged, 4 points. This is just one example of the lack of clutch free throw shooting down the stretch in all college basketball tournaments. Let's break it down homey!
In the CBI tournament, Washington's Jon Brockman had to make 2 free throws to win it for the Huskies....he missed both, Valpo hit their free throws, and now Washington is watching with the rest of us. Just a note, U-Dub is 340th out of 341 teams in Division I basketball as far as free throw shooting.
The Memphis Tigers......no need to continue.
Texas won against Miami, but DJ Augustin, another solid free throw shooter, could've iced the game and there would've been no need for a last second heave by the Hurricanes. Two free throws and the lead is 4, and it's over. He airballs the first one, and barely makes the 2nd, and Texas survives the full court throw by Miami.
Who taught these guys clutch free throw shooting? Ben Wallace?
Washington State Holds North Carolina....Forgets to Shoot
The Tyler Hansbrough show was on a short hiatus, but even with that, Danny Green ripped up the place and the Tar Heels won 69-48 over Washington State. The problem you ask? The Cougs' shooting woes that caused them to lose half of their games down the stretch, came back to life last night. Derrick Low, Kyle Weaver, they all sucked when given wide open looks. Aron Baynes really shined for Wazzu both on the offensive end, and the defensive end as he roughed up Hansbrough. I ask you guys, Washington State has the defense to hold North Carolina, but not the offense. Which team does have the defense and offense to stop them?
Jay Bilas is Annoying
Okay you already know that. But gosh, last night he was awful. Tyler Hansbrough this Psycho T that....whenever Bilas hangs on to a good player, he'll thankfully wipe his ass with his bare hands.
Dick Enberg and Jay Bilas...Smile!
CBS switches to the wrong game.....
Louisville Routs Tennessee
I've never seen a team like Louisville, turn it over 20 times, and still win by almost 20. That's right, the Cardinals beat the Vols 79-60 and are in the final 8. How did they beat Tennessee you ask? Shooting, unselfishness, great defense, better big man play, they destroyed them. Tennessee also destroyed themselves as well as they took advantage of basically less than half of Louisville's turnovers, and mark my words, quote it, Chris Lofton is a shooter and nothing more, he is overrated. And when he has a bad night, that team melts. They got beat at their own fast paced game, and yes, they got screwed royally and had the toughest road possible, but they falter when it really matters, and they'll be watching the women's team win another national title.
As for Louisville, Rick Pitino is first ballot hall of fame to me. Discard his Celtics stint, that's the NBA. He's never lost in the sweet 16, he's taken 3 teams to the final 4, and won a national championship with Kentucky, he's a proven winner. Jerry Smith has what Lofton doesn't have, and that is he is not afraid to drive to the basket more often than spotting up and shooting three pointers.
Syracuse
Sucks. Only they can have a 21 point lead at home and lose it all. It's time for Jim Boeheim to go, I don't care if he is Syracuse, Bobby Knight is Indiana and look what happened. Two much disappointment, they haven't done anything since their national championship win over Kansas, and now they can't hold on to leads anymore.
Louisville's Win Avoids Big East Embarrassment
If Tennessee wins last night, the Big East is the lamest conference in the tournament. How can you have 8 teams make it and only have 2 left?
Georgetown (#2), 2nd round.
Pittsburgh (#4), 2nd round.
Villanova (#12), still in...but Kansas will win anyway.
West Virginia (#7), sweet 16.
UConn (#4), 1st round.
Louisville (#3), still in.
Marquette (#6), 2nd round.
Notre Dame (#5), 2nd round.
Syracuse (#1 in NIT), quarterfinals.
Horrible.
SSR Picks Friday's Games
Kansas 88 Villanova 71
Davidson 64 Wisconsin 61
Memphis 66 Michigan State 58
Texas 71 Stanford 69
Have a great weekend everyone, you'll see me here more often because it is Spring Break!
Ad blocker interference detected!
Wikia is a free-to-use site that makes money from advertising. We have a modified experience for viewers using ad blockers

Wikia is not accessible if you've made further modifications. Remove the custom ad blocker rule(s) and the page will load as expected.