The Orlando Magic are currently trailing 0-2 in the NBA Finals against the Los Angeles Lakers. In order to make this series interesting, the Magic will need to get two straight wins.
In game two, the Magic lost 101-92 in overtime. The Magic had 20 turnovers and couldn't stay consistent throughout the game.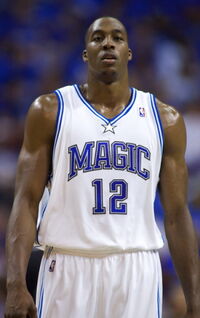 Dwight Howard had 7 turnovers, which led the Magic. He finished with 17 points and 16 rebounds. Forward, Hedo Turkoglu, had 22 points and Rashard Lewis, led with 33 points and 7 assist.
"We've been through it," said Magic head coach, Stan Van Gundy. "As the playoffs have gone on, I'm given them history lessons of just about anything that can happen in the playoffs, people being blown out at times. All of us were upset with our performances the other night; I wasn't happy with mine, I don't think they were happy with theirs. We're anxious to get back at it."
Van Gundy, still hasn't given up hope. He believes the Magic still have a chance. He used the 2006 NBA Finals series as an example. "Dallas never won another game," Van Gundy said. "You know, series can change."
There's no doubt that the Magic's 20 turnovers "killed" them. Van Gundy said he's looking for someone to make shots and use the pick-and-rolls effectively.
"We were just trying to see if we could get somebody out there who would make shots off of the double teams and off the pick-and-rolls and things like that," Van Gundy said. "I thought our guys fought hard, but we couldn't make enough plays. And the 20 turnovers crushed us."
Yahoo Quotes
Ad blocker interference detected!
Wikia is a free-to-use site that makes money from advertising. We have a modified experience for viewers using ad blockers

Wikia is not accessible if you've made further modifications. Remove the custom ad blocker rule(s) and the page will load as expected.