At Afraid of Ed Hochuli  we like to do a weekly article where we deconstruct someone in the world of sports (usually an athlete) and discuss why they are just like us.
I am bringing it to the masses at Armchair for the first time with my Hall of Fame Edition.
The Basketball Hall of Fame has announced it's inductees, and in honor of that I give you:
Dick Vitale
Vitale has done DiGiorno Pizza Commercials, using his catch phrase "Yeah, Baby!" to show his love of the pizza.
This cat just likes the crust but enjoys it enough to say his catchphrase: "Meow, Meow Meow."
Dickie V. is found, quite often, mingling in the student sections at the College Basketball games he calls. Here we see him celebrating Christmas with some rowdy fans.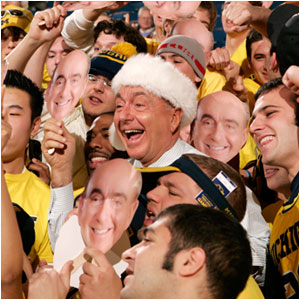 This guy was also celebrating Christmas with rowdy fans...but his night didn't end up like Vitale's.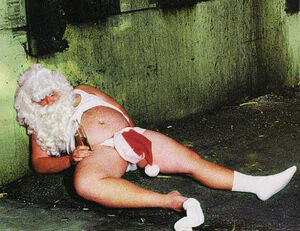 Double dates with Dick and his wife are wonderful affairs.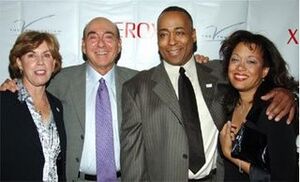 But these kids also go on fun double dates...and look! They like pizza, too!!
Here we see Dick showing off his ball handling skills.
Which, really, can be taught to anyone.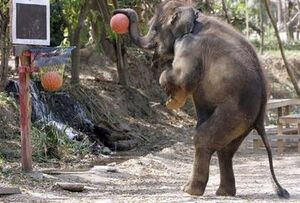 Some people are afraid of Vitale...
especially when he bears such a close resemblance to the thing that hides in your closet.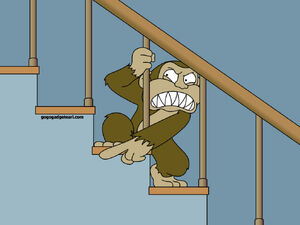 Every now and then you can catch him crowd surfing with his favorite fans.
But, come on, every band on every continent knows how to stage a good crowd surf.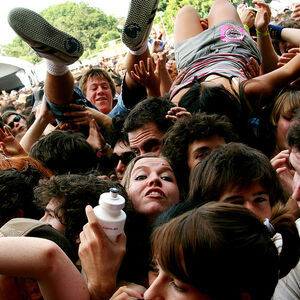 Don't ever say that Dick doesn't know how to dress,
because bow ties are totally in right now.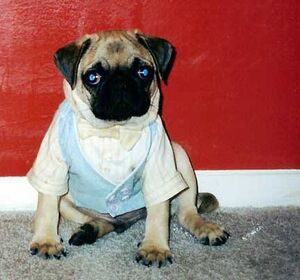 Last but not least, we see one of Dick's wonderful Glamour Shots.
He got it taken at a very reputable photographer. One who has done the likes of this lovely J. Lo. impersonator.
'
There you have it, Dick Vitale being just like us.
If you like it, Armchair, let me know and I will continue to post these here..
Also you can check out:
Athletes Are Just Like Us: A-Rod Edition
Athletes Are Just Like Us: T.O. Edition
Athletes Are Just Like Us: Tiger Woods Edition
Ad blocker interference detected!
Wikia is a free-to-use site that makes money from advertising. We have a modified experience for viewers using ad blockers

Wikia is not accessible if you've made further modifications. Remove the custom ad blocker rule(s) and the page will load as expected.