It's about that time...
Yes, the 2009 MLB Hall of Fame ballot is now out, and tens of the 23 candidates are first-timers. The most notable first-timer, though, is stolen base king Rickey Henderson. Henderson played an astounding 25 seasons for ten different teams while getting selected to ten all-star games, winning two World Series and winning the AL MVP award in 1990. Henderson, by far, is the most qualified player on the long list of candidates.
(FYI: In order to get into the Hall, a player must receive at least 75% of the votes).
Not all 23 players are deserving of the Hall, by my standards anyway. While Greg Vaughn hit 355 homeruns in his 15 seasons and 1,731 games, Vaughn's lifetime batting average of .242 is holding him back. His 1,513 career strikeouts isn't that appealing to the eye, either. This tells me he his an all-or-nothing player and I believe well-roundedness (I just made that word up!) and consistency is what gets you into the Hall (just look at last year's class of Tony Gwynn and Cal Ripken Jr.).
Five-time all-star and one-time World Series champion third baseman, Matt Williams, another first-timer, is certainly more qualified than both Vaughn family members (Greg's cousin, Mo, is also eligible for the first time this year and was included on the ballot). Williams played for three different teams from 1987 to 2003: the San Francisco Giants, Cleveland Indians and Arizona Diamondbacks. Williams may have been more known for his glove while playing the 'hot corner' also known as third base. Williams was a well-rounded ballplayer, winning both four gold gloves and four silver sluggers.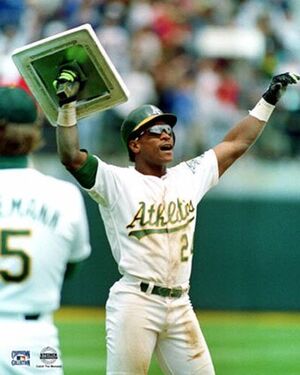 Alleged "cheater" Mark McGwire remains on the list of candidates after receiving just 23% of votes last year. The whole steroid topic is what has and will continue to keep McGwire out of the Hall.
This will be the year Bert Blyleven finally gets in. Bert pitched for 22 seasons, allowing him to win two World Series and record 3,701 K's, which is good enough for fifth all-time. His 60 shutouts is 9th all-time and his 287 wins is 27th all-time. If all that isn't enough to convince you he belongs in the HOF, then I don't know what will.
Tommy John's 26-year pitching career with 288 wins, 2,245 career strikeouts and his 3.34 career ERA should be enough for his entrance into the HOF. But, I think it would be his impressive, prolonged career which gets him over the hump and into the Hall. I mean, come on, doctors named a surgery after him!
Of course we can't forget the long-time New York Yankee, Don Mattingly, who played in pinstripes for 14 seasons. Mattingly's #23 was retired thanks to his nine gold gloves (first baseman) and his six all-star selections. The 1985 AL MVP wasn't able to capture a World Series title during his playing days, but registered a career batting average of .307 with just 444 strikeouts.
The Rest:
Harold Baines- 1980-2001 (Chicago White Sox, Texas Rangers, Oakland Athletics, Baltimore Orioles, Cleveland Indians)
Tim Raines- 1979-2002 (Montreal Expos, Chicago White Sox, New York Yankees, Oakland Athletics, Baltimore Orioles, Florida Marlins)
Andre Dawson- 1976-1996 (Montreal Expos, Chicago Cubs, Boston Red Sox, Florida Marlins)
Jack Morris- 1977-1994 (Detroit Tigers, Minnesota Twins, Toronto Blue Jays, Cleveland Indians)
Jim Rice- 1974-1989 (Boston Red Sox)
Jay Bell*- 1986-2003 (Cleveland Indians, Pittsburgh Pirates, Kansas City Royals, Arizona Diamondbacks, New York Mets)
David Cone*- 1986-2003 (Kansas City Royals, New York Mets, Toronto Blue Jays, New York Yankees, Boston Red Sox)
Ron Gant*- 1987-2003 (Atlanta Braves, Cincinnati Reds, St. Louis Cardinals, Philadelphia Phillies, Anaheim Angels, Colorado Rockies, Oakland Athletics, San Diego Padres)
Mark Grace*- 1988-2003 (Chicago Cubs, Arizona Diamondbacks)
Dale Murphy- 1976-1993 (Atlanta Braves, Philadelphia Phillies, Colorado Rockies)
Jesse Orosco*- 1979-2003 (New York Mets, Los Angeles Dodgers, Cleveland Indians, Milwaukee Brewers, Baltimore Orioles, St. Louis Cardinals, San Diego Padres]], New York Yankees, Minnesota Twins)
Dave Parker- 1973-1991 (Pittsburgh Pirates, Cincinnati Reds, Oakland Athletics, Milwaukee Brewers, California Angels, Toronto Blue Jays)
Dan Plesac*- 1986-2003 (Milwaukee Brewers, Chicago Cubs, Pittsburgh Pirates, Toronto Blue Jays, Arizona Diamondbacks, Philadelphia Phillies)
Lee Smith- 1980-1997 (Chicago Cubs, Boston Red Sox, St. Louis Cardinals, New York Yankees, Baltimore Orioles, California Angels, Cincinnati Reds, Montreal Expos)
Alan Trammell- 1977-1996 (Detroit Tigers)
First year of eligibility.
The 2009 MLB Hall of Fame inductees will be announced on January 12th, 2009.
Ad blocker interference detected!
Wikia is a free-to-use site that makes money from advertising. We have a modified experience for viewers using ad blockers

Wikia is not accessible if you've made further modifications. Remove the custom ad blocker rule(s) and the page will load as expected.